Study, Work, Live in Canada
Canada is one of the greatest study locations for students due to its high academic level and low tuition fees. Until August 2019, Canada has about 70,000 overseas students learning at all levels, which justifies the country's global prominence.
The massive Indian diaspora paired with impeccable job opportunities makes Canada one of the sought-after destinations for Indian students to study and then work, simultaneously. The output of staying in the Land of Lakes is unprecedented.
Canada Visa by E Planet
E Planet specializes in setting up and gathering student visas for Canada for all the probable aspirants. Having said that, Canada is an extremely popular location for students and the procedures are very tedious to be exact. E Planet and the proficient team behind the same will make your entire ordeal an absolute cakewalk until you move successfully.
Why Study In Canada?
Canada is a prized destination for not just Indian students but also from a wide variety of countries throughout the world. The ease of living, studying, and working there make this country a crowd favorite without a lot of hindrances.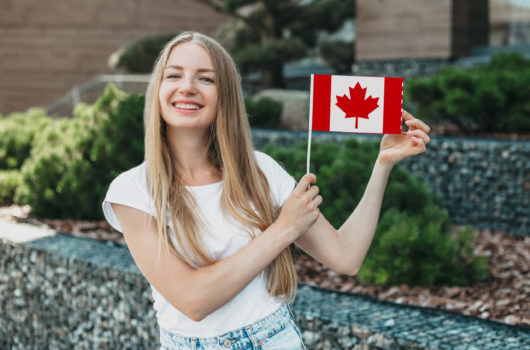 Institutes List:
University of Toronto

McGill University

University of British Columbia

University de Montreal

The University of Alberta, etc.
Attend the Finest Universities in Canada
The first step toward unparalleled achievement in the profession is to ensure that your educational success appears better than your rivals'. Whichever the case may be, enrolling in and completing your studies at the specified college will have drastically changed your life in many ways you never could have anticipated.
Benefits:
To be fair, studying in another country may have both benefits and drawbacks. However, selecting Canada will provide you with a deluge of benefits in both your individual and career lives that you should not neglect.
Academic Excellence

Focus on skill development

Earn while you learn

Affordable but with a high quality of life