PTE Coaching Overview
PTE Stands for "Pearson Test of English"
It is an English language test for international study and immigration. It was developed by Pearson PLC's Person Language Tests and is endorsed by GMAC ® (Graduate Management Admission Council), the GMAT ®'s owners (Graduate Management Admission Test)
There are two versions of the PTE: PTE Academic and PTE Home
PTE Academic is a computer-based exam that focuses on academic English in real-life situations. Students will hear a variety of dialects and academic language used in higher education institutions in English-speaking countries throughout the test.
PTE Home is the most efficient, fair, and convenient option for those seeking for a family or settlement visa. The UK Home Office has approved Secure English Language Tests (SELT).
PTE Academic is accepted by universities in the USA, UK, Australia, Ireland, Singapore, Canada, New Zealand, France, Germany, Spain, Italy and amongst other.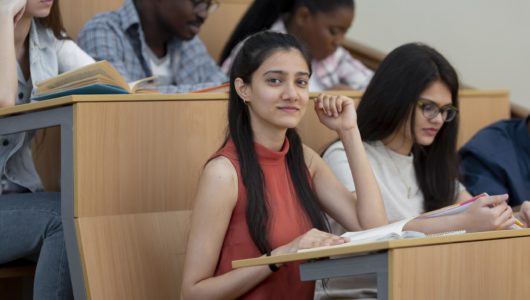 Flexible class schedules

Reasonable Charges per Student

Professional Learning support Assistance

Versatile Materials for Preparation

Demonstrated Techniques and Approaches
Set Yourself Up for the PTE Exam
Group Live Classes
Live classes, irrespective of being online or offline, will be provided to you for your betterment of the language.
PTE Materials
Gathering the right study material is the key to absolute success. E Planet has a multitude of resources that you can use.
Session Recordings
Every session will have its recordings and logs that you can utilize to your advantage & correct your mistakes properly.
Quick Doubt Solving
Professional expert tutors at your service to clear your doubts in an instant and keep you completely clear and coherent.
PTE Language Training
We can assist you in channeling all of your potentials into reaching your ideal PTE score. Improve your preparation by learning about the test structure, scoring guidelines, tried-and-true techniques and methods; a guided study plan and feedback from our professional instructors; and your optimistic attitude.